Mythology Marvels – Dazzling Dussehra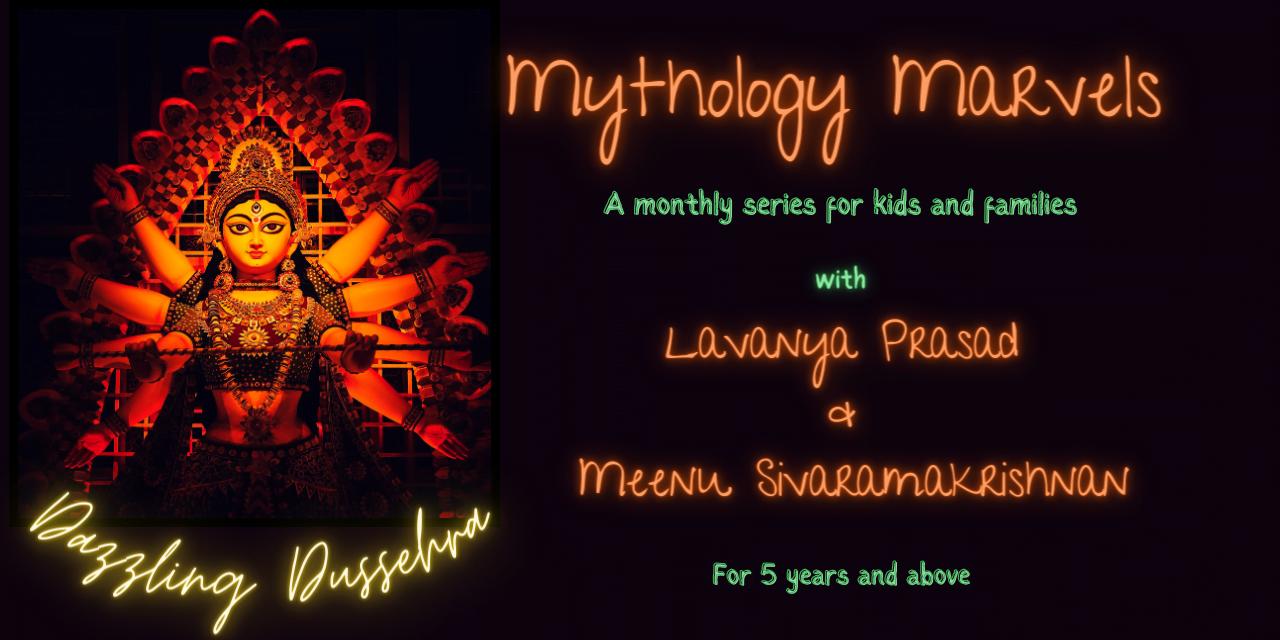 Yes, we are back with this month's edition of Mythology Marvels.
With the Navarathri festivities coming up and being in Karnataka, how can we not talk about the local legends – the land of Dussehra. So here we bring to you Dazzling Dussehra this time.
Happening at Atta Galatta at 4pm this Saturday, Oct 7th .
Ticketing Link :
https://in.bookmyshow.com/events/mythology-marvels/ET00369123?webview=true