Mythology Marvels – Festivals of Light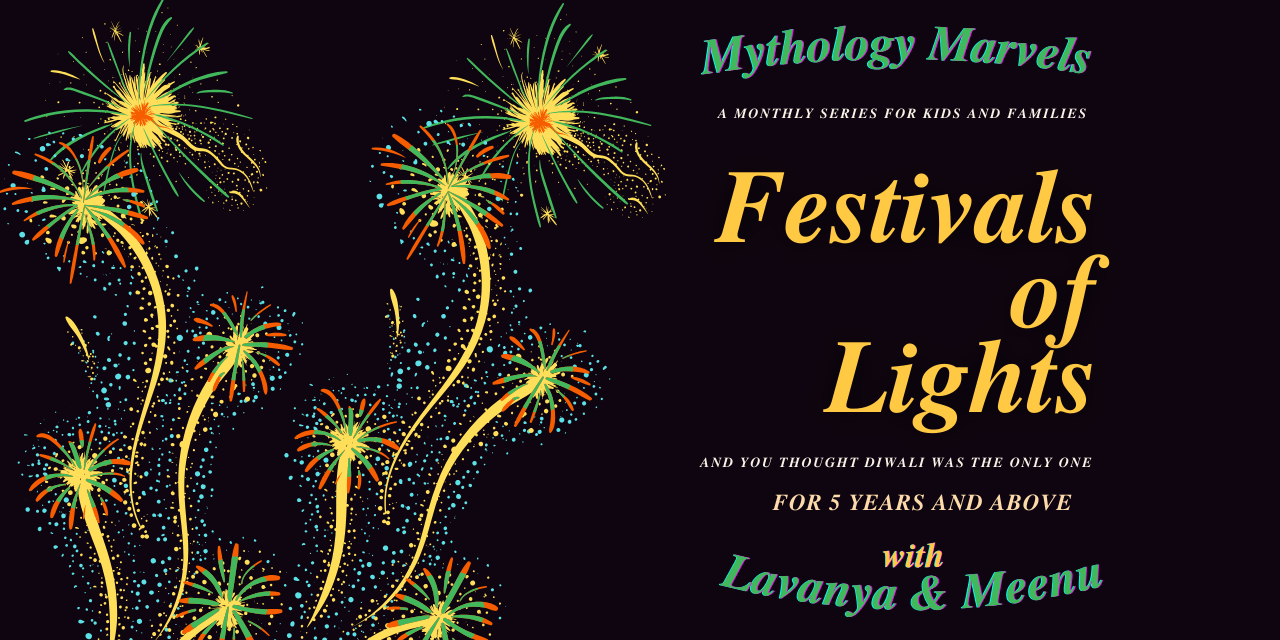 Come join us for our 3rd session in this Mythology series happening on 18th November at Atta Galatta.
When we say, Festival of Lights , the first thing that comes to our mind is Deepavali, right?
But do you think that is the only one?
Come over to know more… not just which one but also the stories behind that followed by some fun activities.
Tickets available at
https://in.bookmyshow.com/events/mythology-marvels/ET00369123?webview=true